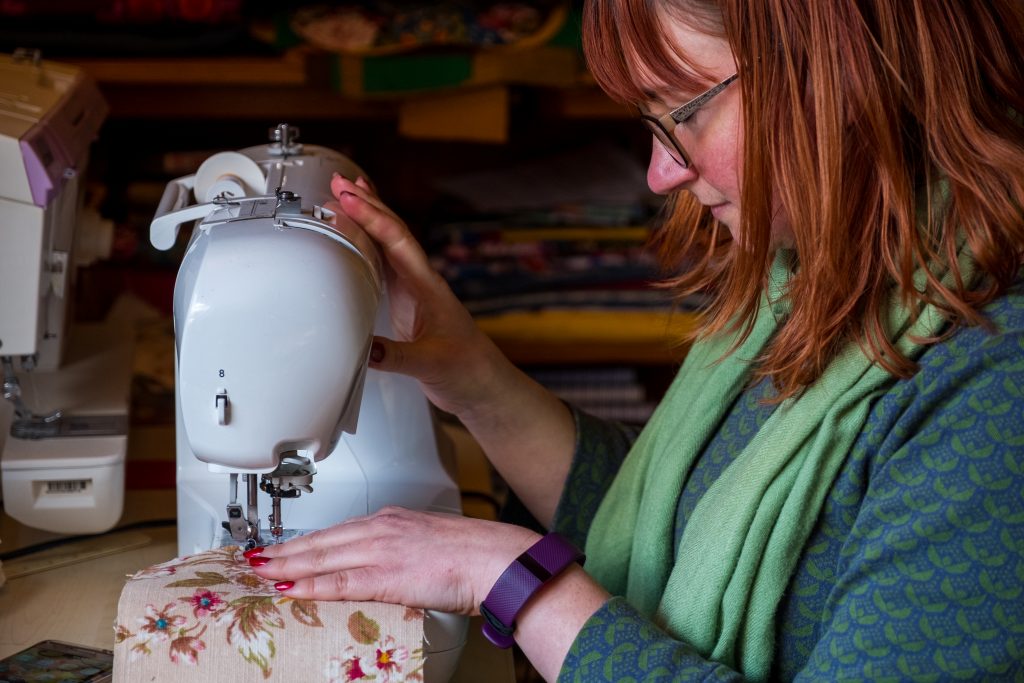 My one-2-one sewing sessions are completely tailored towards your creative endeavours… whatever they may be.
I live and work in Ceredigion SA44 and am happy to travel to you or welcome you to my home sewing studio.
Maybe you're a total beginner and have never touched a sewing machine before – don't worry, we all start there 🙂 You could even have your own sewing machine, brand new and still in the box, or up in the loft gathering dust?! Maybe you have some past experience but want to refresh your skills and have specific projects in mind. Or you love to sew but find it hard to get motivated on your own. Perhaps the mental health roller coaster leaves you unable to sign up for fixed date courses or workshops for fear of not being able to cope on the day. Anxiety, in any or all of its many forms, might preclude you from attending groups in your community. Perhaps physical or mental health challenges keep you housebound and you'd love a companion sewist to coax forth your creative spirit. Maybe you care for a relative or partner and this restricts your ability to get out for extended periods of time for workshops. Perhaps social anxiety limits your options on trying out new activities. Maybe the black dog sits closely and stifles your spice for life but you'd like to explore those little flashes of inspiration you have.
Whomever you are, whatever has come before, whichever challenges you face now, and no matter where you are starting from, I welcome you to get in touch if one-2-one sewing appeals to you.
One-2-one sewing tuition:  £20 per hour (minimum 2 hours)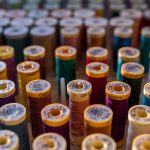 Optional extras –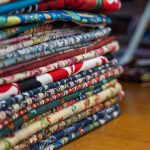 Sewing machine hire and contribution to threads and basic materials: £5 per session
Fabric can also be purchased at cost from my extensive fabric stash!
In my experience 2-3 hours is a realistic minimum time period for most one-2-one sessions, whether that be working from beginner sewing or getting our teeth into a specific project, but we can arrange short burst regular lessons or stamina testing all-dayers depending on your needs and availability.
In your home – I will travel up to 30 miles from Llandysul, SA44 OR online tuition via Zoom, allow 2 hours+
In my sunflower sewing studio at home (Llandysul, Ceredigion), allow 2 hours+
Whole day sewathons (at yours or mine), allow 6 hours
Drop me a message using the form below if you'd like to enquire about booking a one-2-one sewing session 🙂
Alternatively, if you would like to go straight to my diary and book your session please head to www.calendly.com/likeitis.